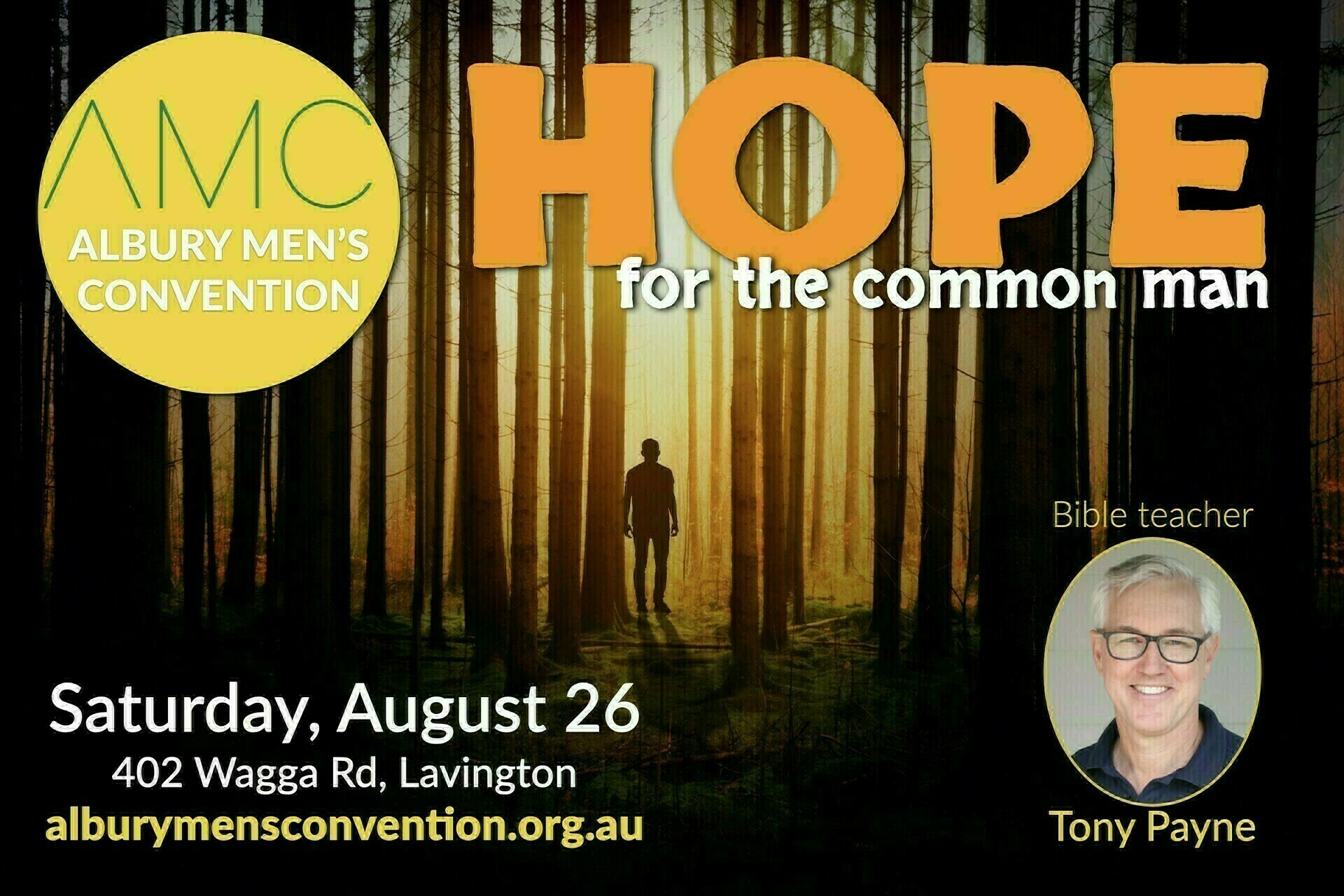 From Hebrews 2-4, we'll discover that what we have in common as men, and what Jesus has in common with us, is the basis for our lives (present and future) as God's people. 
Our Bible teacher:-
Tony Payne
Tony is known around the world as a Christian teacher and writer.  He is the author (or co-author) of many popular books and resources published through Matthias Media, including Fatherhood, Two Ways to Live, The Thing Is and Guidance and the Voice of God.  
Tony divides his time between being a husband and grandfather, ministry training, writing and speaking. Tony is also a dedicated but aspirational golfer!